Our Encryption products
We have several encryption products to suit everyone, from basic file encryption to real-time secure file collaboration… and everything in-between. All our trials are fully functional for 30 days and you don't need a credit card or account to get started!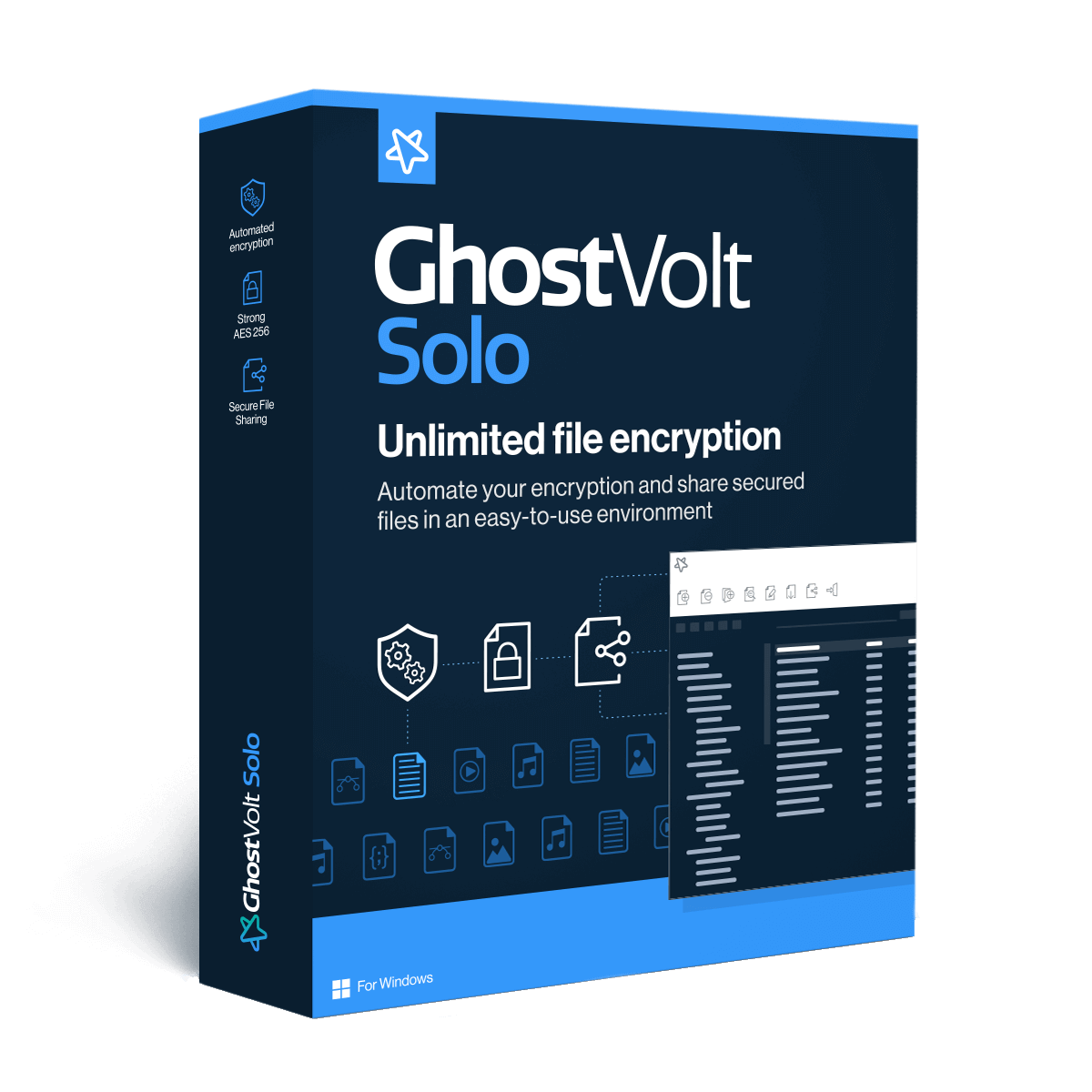 GhostVolt Solo
Professional file encryption, for everyone.
Download FREE trial
version 1.23.15.0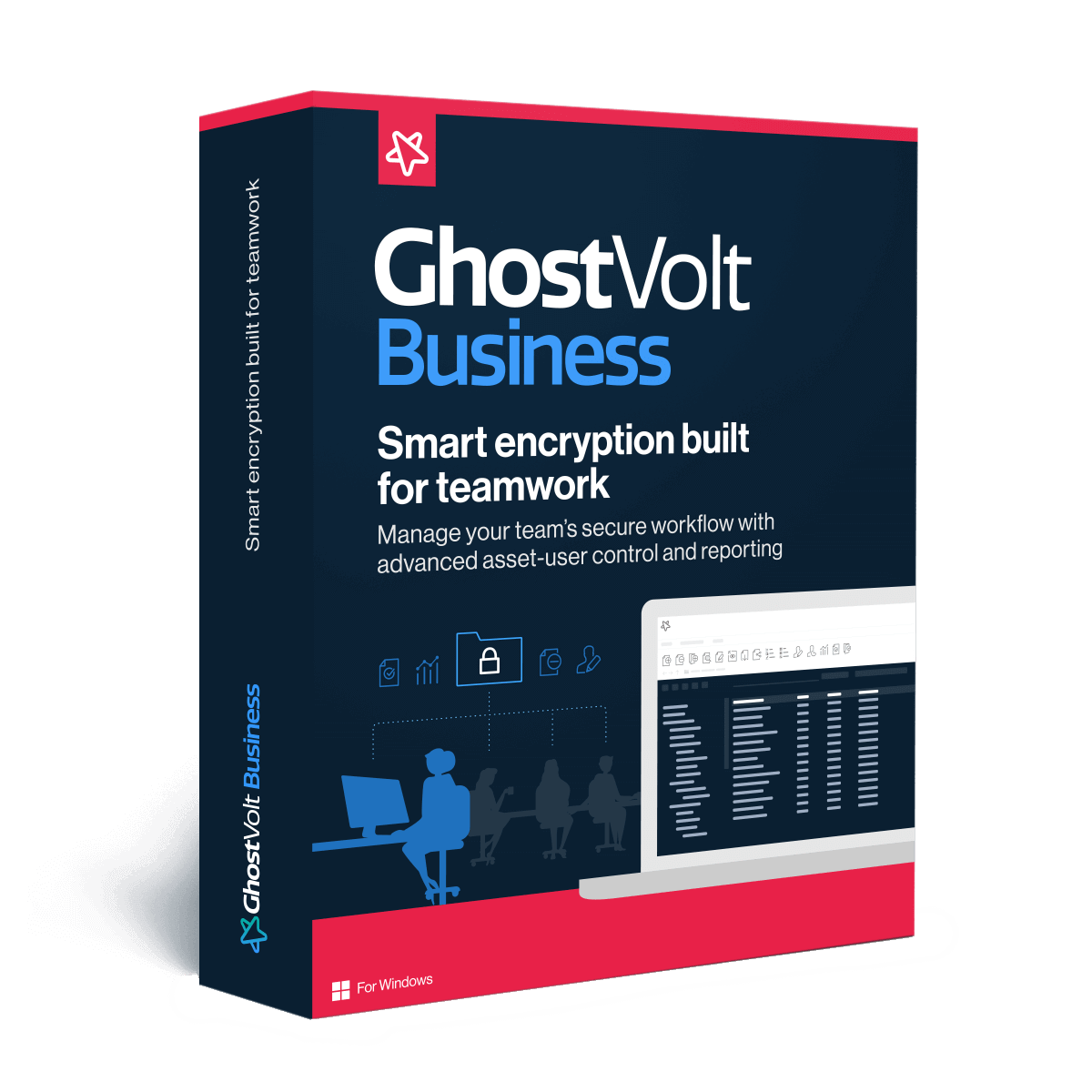 GhostVolt Business
Smart encryption built for your business. Your team.
Download FREE trial
version 1.23.15.0
Free Stuff
For those who have a small number of files which need to be locked without the hassle of more complex features or for those looking to unlock and read files and documents which have been secured by GhostVolt and shared with you. GhostVolt Start is 100% FREE
Explore the underlying concepts of blockchain technology, practical elements of what makes a blockchain and look at the inherent vulnerabilities of a decentralized network in the real world
Will I be charged when my trial is up?
No. We don't ask for your credit card up front, so you'll only be charged when you decide you're ready.
What if we need a longer trial?
We're happy to give you some more time. Just let us know and we'll extend your trial.
Can I access my files after the trial expires?
Absolutely! We don't believe in dubious practices such as not allowing access to your files after your trial expires. After expiry, you can view, backup and decrypt as normal. All other features are disabled until you buy a license.
Is GhostVolt Start really free?
Yup. Full disclosure; We do advertise full blown GhostVolt if you start pushing the boundaries of What GhostVolt Start is capable of… but only once.