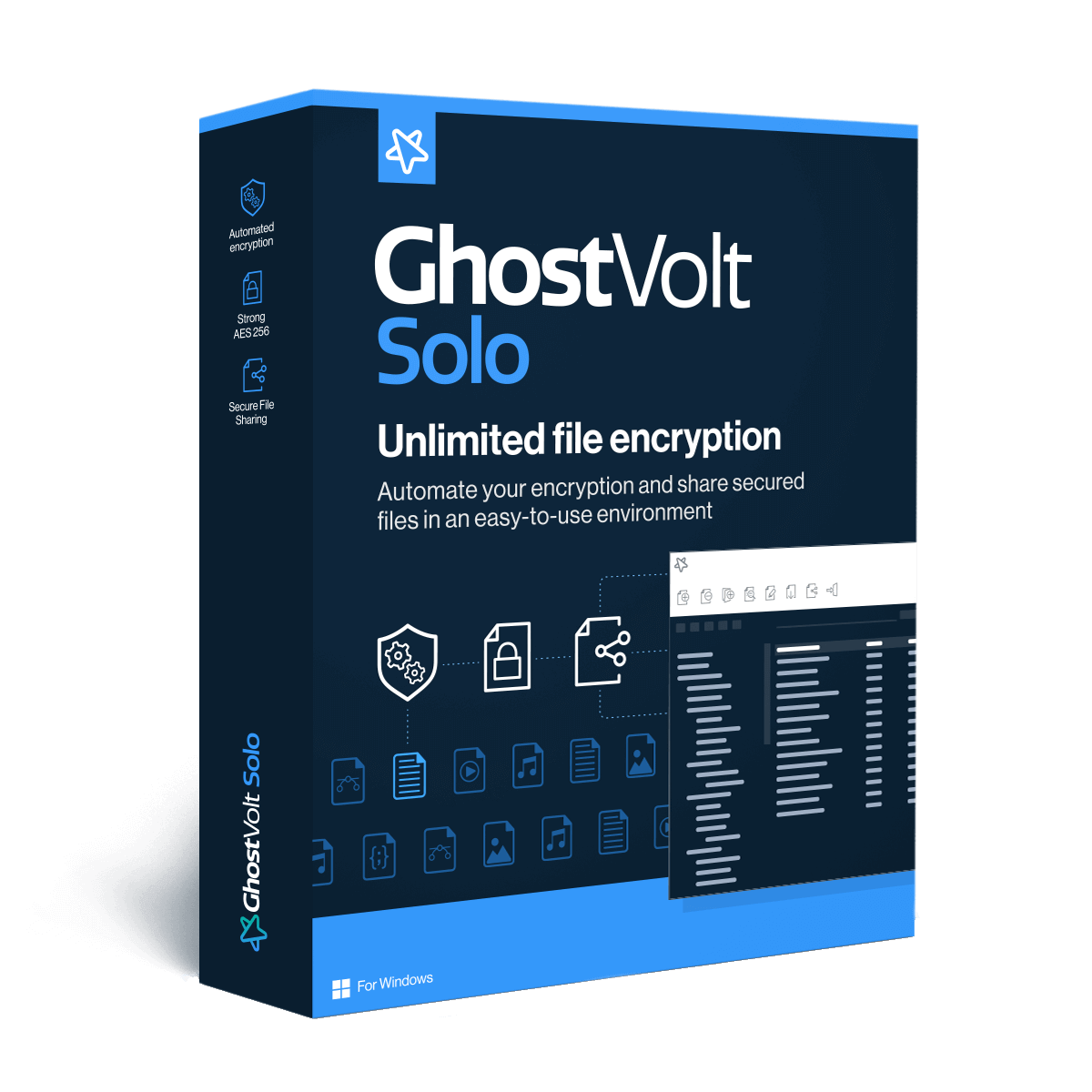 GhostVolt Solo
Professional file encryption, for everyone.
---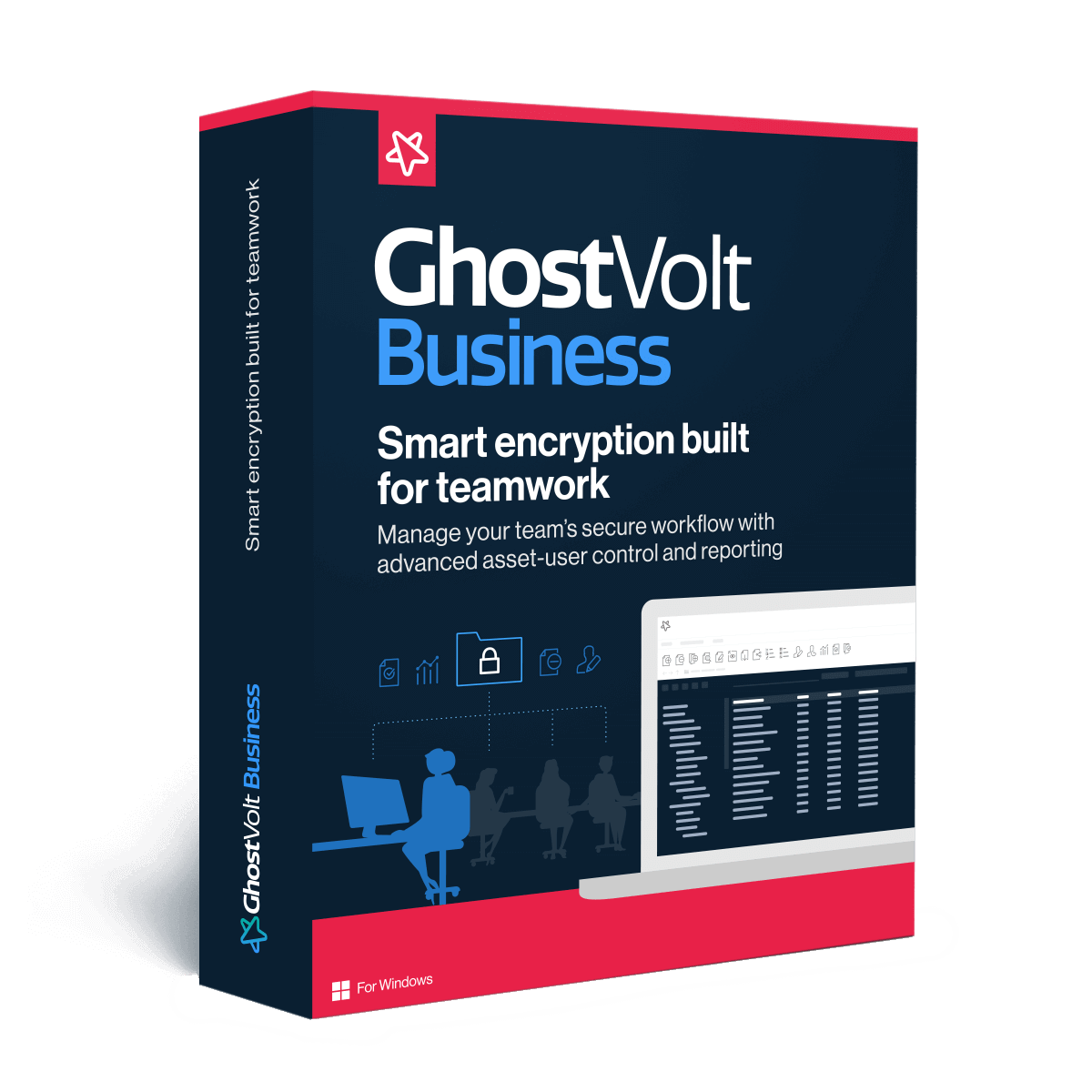 GhostVolt Business
Smart encryption built for your business. Your team.
---

30 Day money back guarantee
If you're not 100% happy with GhostVolt, notify us within 30 days of purchase and we will refund your full payment.
Frequently Asked Questions
GhostVolt Solo and Business
Can I cancel my subscription?
You can cancel your subscription anytime in your Fastspring account. Once your subscription is cancelled, you will not be charged next month/year. You will continue to have access to GhostVolt until your current subscription expires.
What happens to my files if I cancel my account?
If your subscription expires you will always have access to your encrypted files and folders, for example you can view/download/decrypt as normal. All other features will be disabled until your subscription is renewed or activated. Take a look
Licence Keys
How long does it take to receive my license key?
When you purchase a GhostVolt license you will be emailed a receipt for your order and an email that contains your license key for GhostVolt. This license key can be used to activate the evaluation version of GhostVolt, which turns it into a retail version.
I have not received my activation key, what can I do ?
From time to time, some webmail providers classify GhostVolt Ltd emails as spam. Please check your junk mail folders for your missing activation key email. In the unlikely event that your activation key has taken longer than 1 hour, please contact us immediately.
General
What types of payment do you accept?
We accept payments through Visa, Mastercard, American Express, Discover, JCB, Money Order, Cheque and PayPal.
Is this a secure site for purchases?
We work with Fastspring who guarantee your safety and security. All billing information is stored with Fastspring which has the most stringent level of certification available in the payments industry.